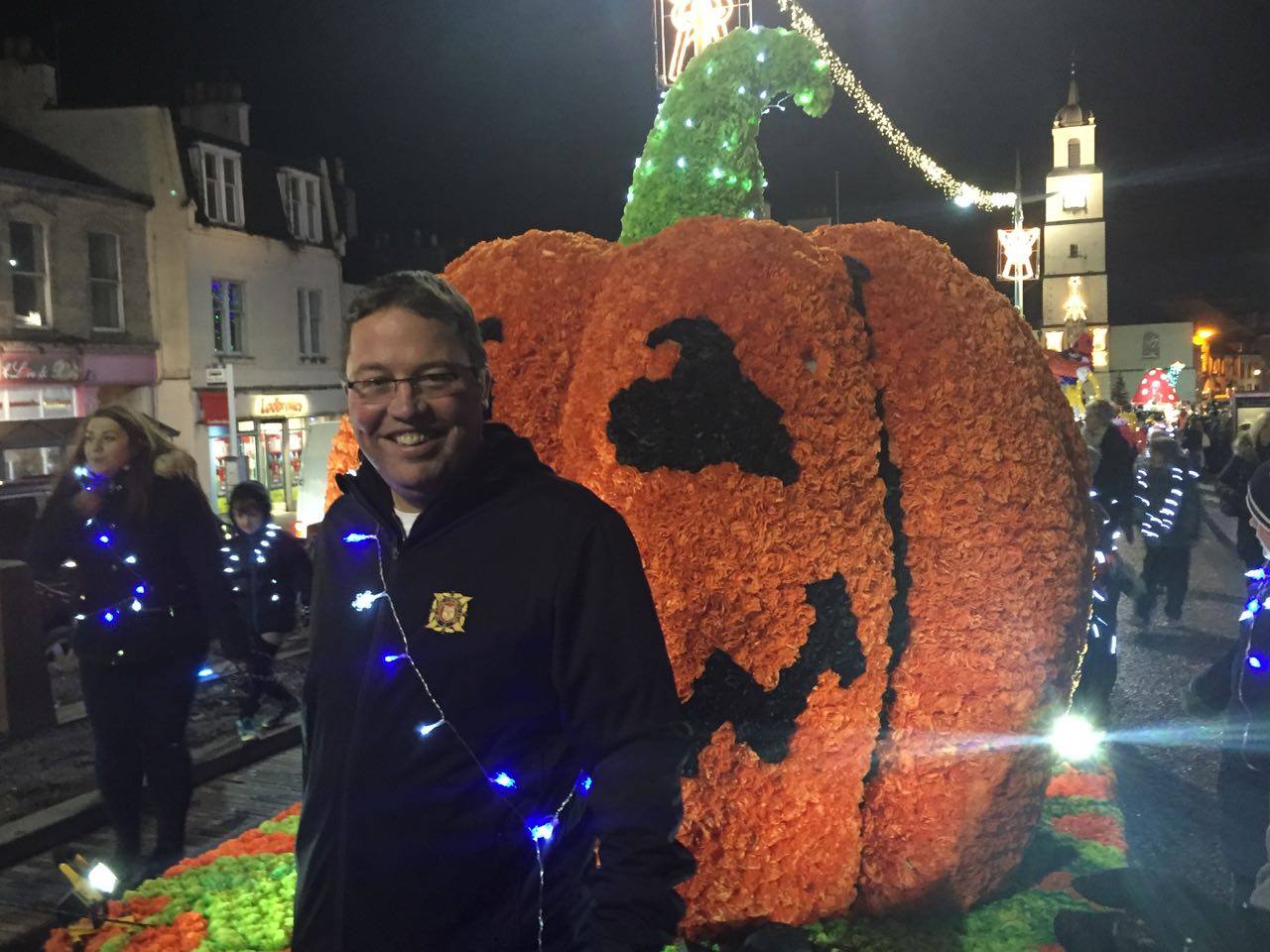 During Late Night Lanark on Friday 24 November many of the 2017 Lanimer entries took part in a spectacular illuminated evening procession. Building on the success of last year's event organised by the Lanimer Committee this promises to be a highlight of Lanark's annual Winterfest. Turnout for this year's event exceeded expectations and the crowd enjoyed a superb evening of entertainment with sideshows and even reindeer.
The procession set off from from Bannatyne Street at 6.45pm with musical entertainment provided by Lanark & District Pipe Band, Newmains Silver Band and The Beats of Brazil.
The entrants, large and small lit up their displays (and themselves) and added a few festive twists. Many of the 2017 principals took part in the parade.
The Winter Procession is now firmly part of the Lanark Winterfest and even had its own brochure.